Spares
First and foremost, we are a repair company, but if you don't need us to come and fix your appliance, or you just need to order a cosmetic item or consumable, we are more than happy to supply spare parts direct to you.
If you want to order a spare part, for any brand, please supply as much information in the form to the right and we will reply with a price for you as soon as we can. If we can't source the part, we will let you know that too.
See our helpful guide below on how to find your model and serial number. If you select your appliance type from the main menu, you will see appliance specific guides on where your rating plate should be.
How to Find Your Appliance Serial Number
Every appliance will have a rating sticker/plate, which includes unique numbers specific to your appliance that will ensure we get the correct parts for your machine.
The model and production codes are identifiers of what appliance you have and the serial number is important in allowing us to determine exact when the product was made. This is important as over the course of production, some manufacturers will change the way make the machine, with different components inside and on occasion safety or performance modifications. Providing as much information as possible is really useful for us to be able to deal with the issue on the appliance as efficiently as we can.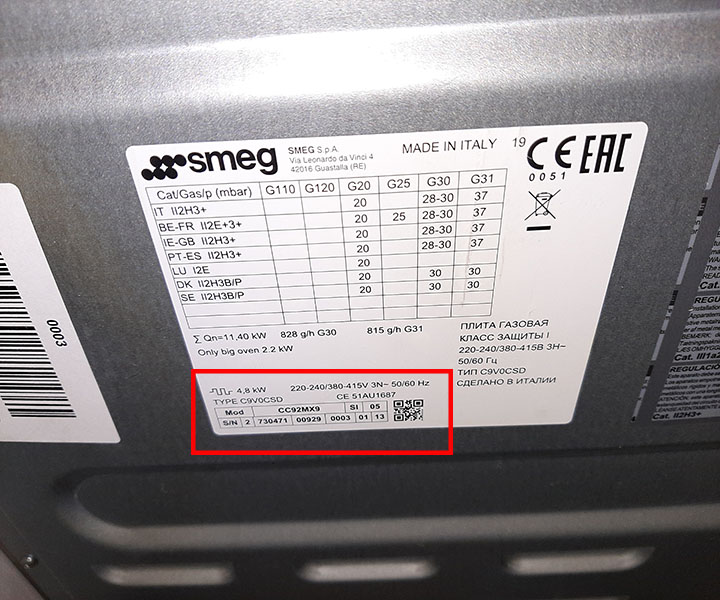 Have a look for the sticker on your appliance and note down the model, serial and production numbers
Don't worry if there is no production number – if you can only see a model and serial, then it most likely has no separate production reference.