Cooking Repairs
Our manufacturer trained engineers are used to seeing all types of cooking equipment, from single ovens to 120cm range cookers, gas, dual fuel, electric and steam, we've seen it all.
No fault is too big or too small – we will do whatever we can to fix your appliance.
Please provide as much information as you can as it will help us to come prepared with any parts we may need. See our helpful guide below on how to find your model and serial number.
When you have submitted your info, select a preferred visit date. We cannot guarantee this is the date we can attend, but we will accommodate as best as we can. We will always call or email to confirm any visit booked.
Alternatively, if you would prefer to speak to someone straight away, give us a call on 01209 314 407.
How to Find Your Cooker/Oven/Hob Serial Number
Depending on the size of your oven or cooker, your rating plate may be in different places. Most likely though, the sticker or plate will be around the frame of the oven cavity, visible only when the door is open. On a range cooker, you may have to look in the smallest oven or the warming drawer.
If you are looking on a built in standalone hob, then things are more tricky, but no impossible! The sticker is situated underneath the hob. If you have a drawer or cupboard that allows you access to the underside, then you can try photographing the sticker. Alternatively, if you're confident, you can lift the hob out from underneath to access the sticker. Should none of the above be possible or desirable, then a model from a user guide would give some idea as to what you have.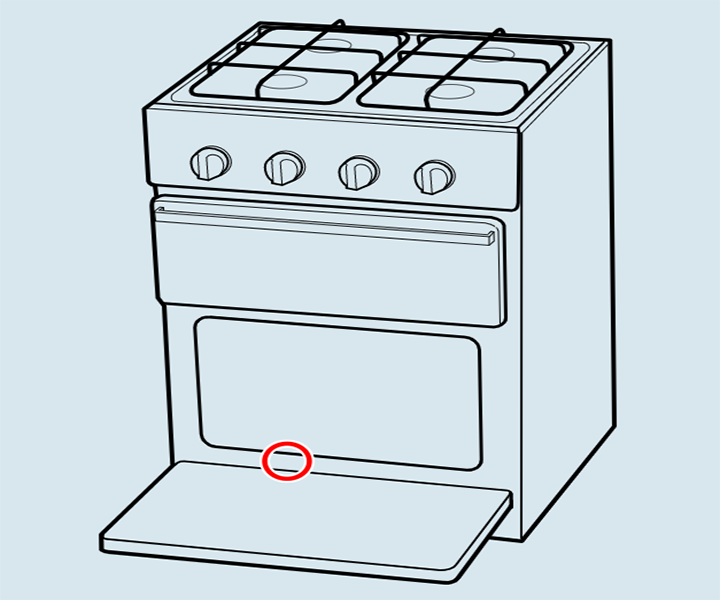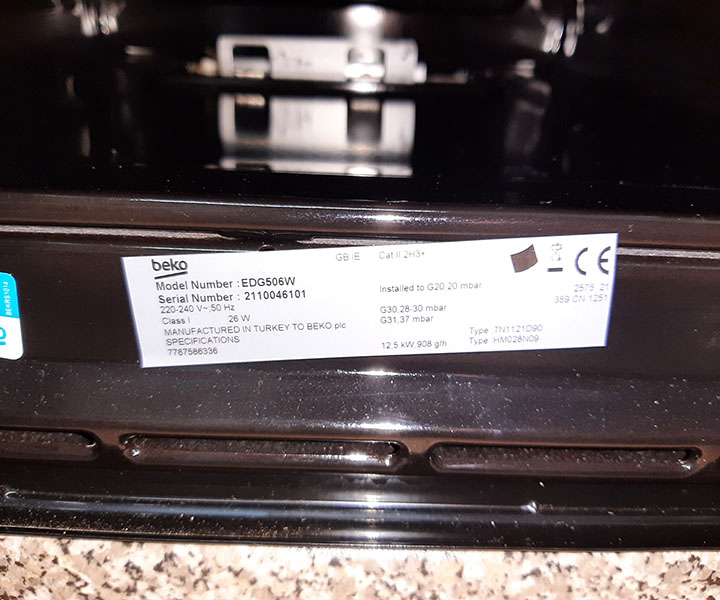 On most cookers, you will see the sticker or plate at the bottom or along with vertical edge of the cavity frame, with the door in the open position.
You should find a sticker which lists the Model and Serial numbers. If your sticker has a Production Number, that can be really useful too.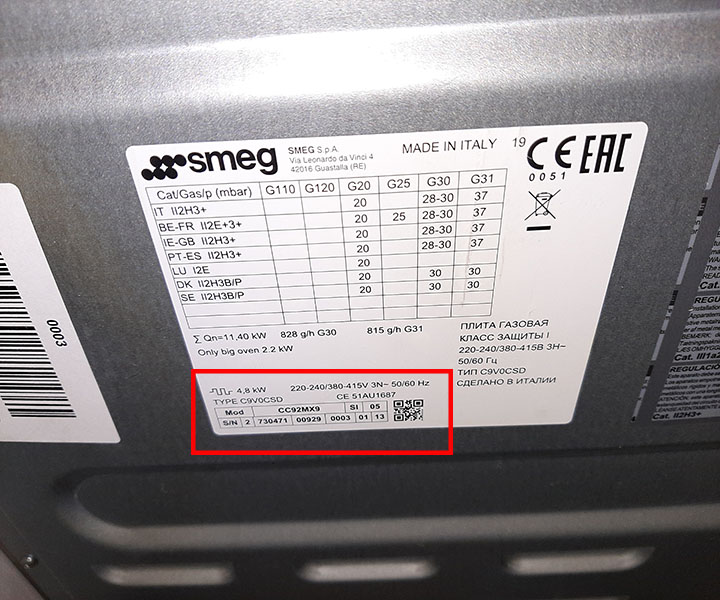 Not all rating stickers are as simple to read as others – plenty will have a lot of irrelevant information. If you can find anything that says Model, Mod and even 'E-nr' then that will give us the indication of what you have. The Serial, SER or S/N will allow us to pinpoint when your appliance was made, which is often crucial in determining the exact parts for your machine.