Dishwasher Repairs
Our manufacturer trained engineers are used to seeing all types of dishwashing products – tabletop, freestanding, built-in, dish drawers and waterwall – we've seen it all.
No fault is too big or too small – we will do whatever we can to fix your appliance.
Please provide as much information as you can as it will help us to come prepared with any parts we may need. See our helpful guide below on how to find your model and serial number.
When you have submitted your info, select a preferred visit date. We cannot guarantee this is the date we can attend, but we will accommodate as best as we can. We will always call or email to confirm any visit booked.
Alternatively, if you would prefer to speak to someone straight away, give us a call on 01209 314 407.
How to Find Your Dishwasher Serial Number
Nam ipsum leo, faucibus sit amet augue sit amet, condimentum pulvinar mauris. Aliquam semper tincidunt nibh quis iaculis. Maecenas libero libero, faucibus ut ante pharetra, fermentum aliquet elit. Fusce viverra turpis ornare sodales aliquet. Aliquam a blandit odio. Vivamus sed cursus sem, eu ornare enim. Sed non lobortis enim. Donec sollicitudin velit ultrices leo laoreet accumsan. Fusce pharetra sagittis orci congue aliquam.
Nulla sodales sem sit amet dolor luctus, eu pellentesque ante lacinia. Aenean at ex tincidunt, sagittis augue quis, efficitur lectus. Morbi eget dignissim neque. Ut viverra magna non tellus aliquam commodo. Praesent id placerat orci, a ornare est. Pellentesque sapien neque, congue ac magna sed, molestie ornare eros.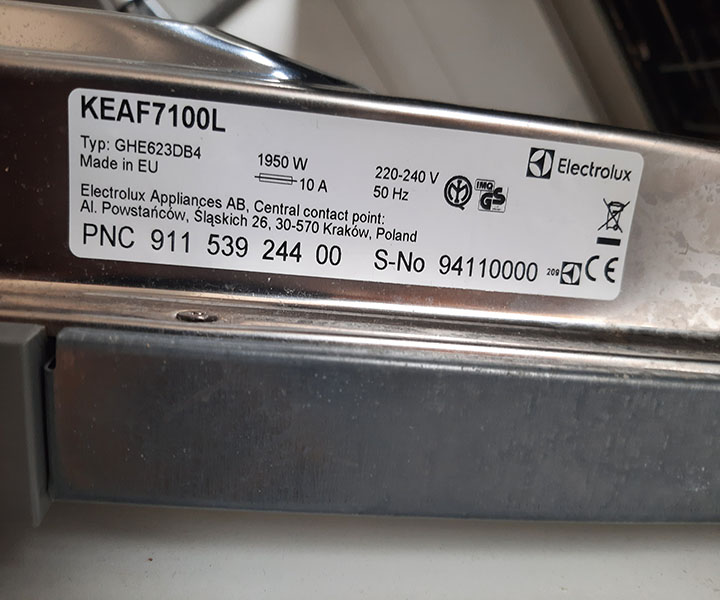 Most dishwashers will have the rating sticker running along the edge of a door. Because this edge is very slim, it may be that there are two stickers, one with the model and product numbers, another with a serial. If you're fortunate, the sticker isn't on the side that runs against a wall or a set of cupboards!
You should find a sticker which lists the Model and Serial numbers. If your sticker has a Production Number, that can be really useful too.