Repairs
Our manufacturer-trained engineers repair washing machines, dishwashers, electric and gas cookers (we are GasSafe registered), refrigeration, tumble dryers, microwaves and coffee machines from many leading manufacturers.
No fault is too big or too small – we will do whatever we can to fix your appliance.
Please provide as much information as you can as it will help us to come prepared with any parts we may need. See our helpful guide below on how to find your model and serial number. If you select your appliance type from the main menu, you will see appliance specific guides on where your rating plate should be.
When you have submitted your info, select a preferred visit date. We cannot guarantee this is the date we can attend, but we will accommodate as best as we can. We will always call or email to confirm any visit booked.
Alternatively, if you would prefer to speak to someone straight away, give us a call on 01209 314 407.
Finding Your Appliance Rating Plate
Every appliance will have a rating sticker/plate, which includes unique numbers specific to your appliance that will ensure we get the correct parts for your machine.
The model and production codes are identifiers of what appliance you have and the serial number is important in allowing us to determine exact when the product was made. This is important as over the course of production, some manufacturers will change the way make the machine, with different components inside and on occasion safety or performance modifications. Providing as much information as possible is really useful for us to be able to deal with the issue on the appliance as efficiently as we can.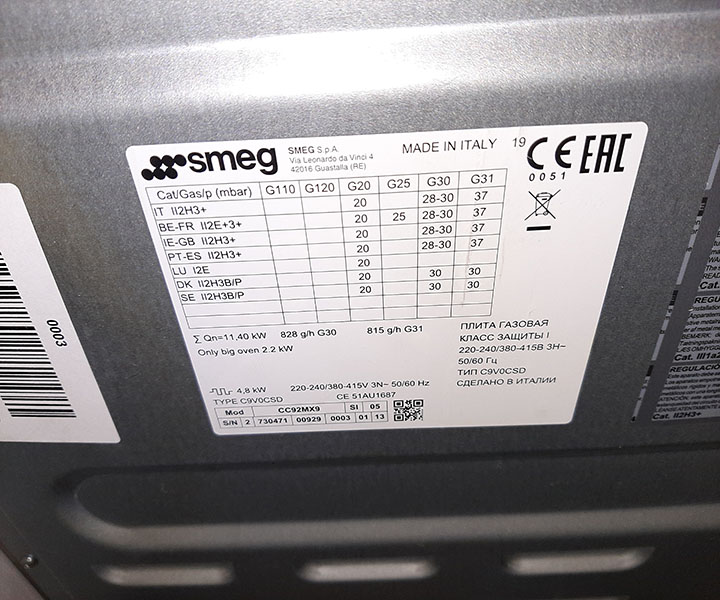 Have a look for the sticker on your appliance and note down the model, serial and production numbers
Don't worry if there is no production number – if you can only see a model and serial, then it most likely has no separate production reference.